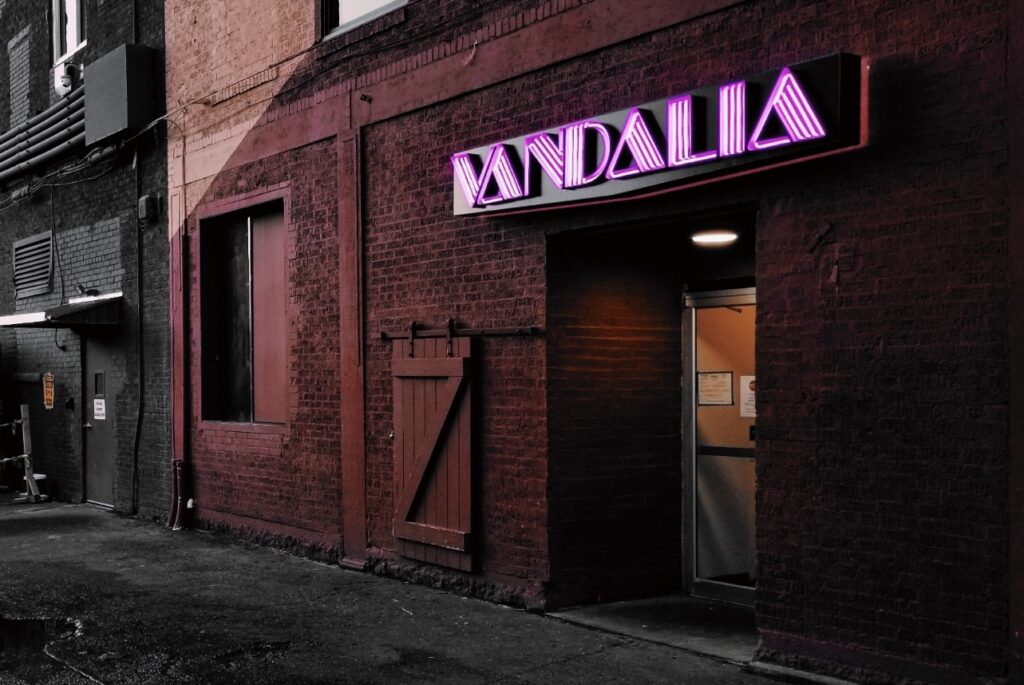 CROWD HOUSE
The Vandalia Crowd House is a rentable venue and banquet space located in downtown Huntington, WV. Featuring a private entrance that is handicap accessible with a dedicated elevator to the venue on the 2nd floor, there are many options on where to greet your guests attending your event.
The Vandalia is approx. 3500 square feet and has a bar with an optional bartender, a complete kitchen to attend to your catering needs, chairs and tables, a sound system with microphone, restrooms including an additional family restroom, (2) 65″ screens with the ability for slideshows, and our attentive staff that will ensure your event is a success.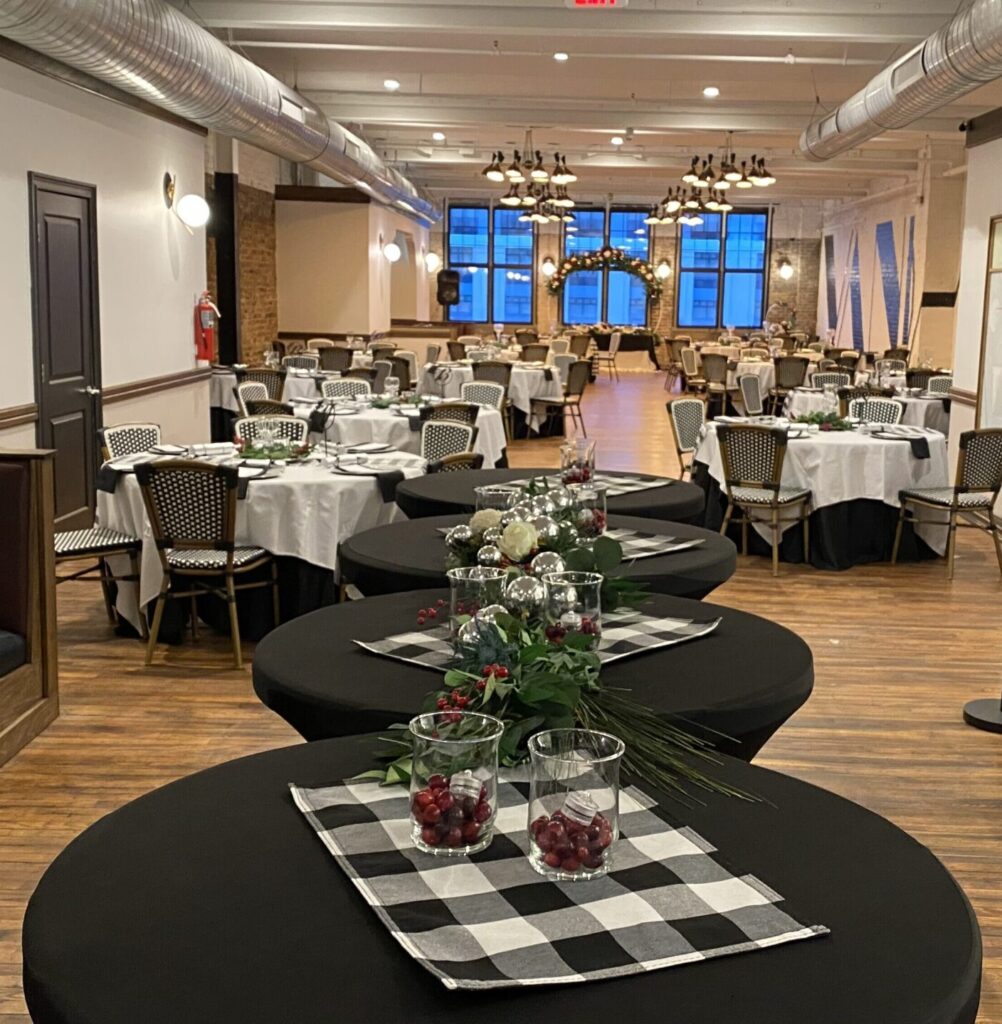 ROOM RATES & PRICING
Room Fee: Tues / Wed / Thur – $350 || Fri / Sat – $500
Linen Cost: $10 per round table (8 ppl) plus $10 per additional table (entrance, gift tables, dessert tables etc.)
Bartender Hourly: $12 per hour (add 1 hour for setup and 1 hour for cleanup) We recommend 1 bartender per 75 guests.
Busser Hourly: $12 per hour
Tax: 7% Sales Tax
Gratuity: 18% of final amount
No outside food or drink allowed.
All plateware/utensils are disposable and provided by the caterer.
Silverware may be provided by the patron but additional cleaning fees will be applied.
CONTACT US ABOUT BOOKING